Students are learning about cement chemistry and making tiles for use around campus. We can't wait to see how they turn out!
Culinary class had a tomato soup competition. There were 3 different kinds made - 1 was even an original student created recipe! Yum!
Students received Budgeting 101 through ProjectYouth+. So much useful information for financial literacy. Students will receive more financial sessions throughout the school year.
Have you met Tarmac? ACCS now has their very own service dog. Trained by Dogs for Better Lives, Tarmac is always available for snuggles and belly rubs. Stop by for some snuggles.

Holiday shopping season starts today at the Phoenix Grange Holiday Bazaar 9am-4pm. Come see us and 15+ oyher vendors selling woodcrafts, custom metal stamping, fiber arts, jewelry, local honey, baked goods and more! #armadillocharter #alernativeschool #learningbydoing #charterschool
SOU came to give students an alumni perspective and introduce the amazing opportunities available for Southern Oregon students. Our students will get the opportunity to go on a campus tour with ProjectYouth+ in December.
Today at 10:19am students, along with 600,000 other Oregonians, took part in The Great American Shakeout. Practicing for an earthquake and evacuation.
Field studies are the best studies! Celina's science class traveled to Bear Creek Park to spot spawning salmon in the creek & learn about the restoration along the creek that is preserving the salmon habitat. For more pictures visit the "spotlight" section of our homepage!
Emerson's ELA Class had a 13-word scary story contest. Students then voted for the top 3 - here they are!
Eat cake and do a little Campus Care... FRIDAY 10/13/23 9:30am-12:30pm Help install a few planters, cut up brush for removal, lay down some ground cover and gravel all in preparation for the building reopening in just a few weeks. Enjoy some birthday cake with Summer & Brian too!
Come one, come all; students, caregivers, and community members, we want to hear from you! Please give us your feedback, we strive to always be growing and improving.
Check out the October Armadillo Newsletter!
Drop In for Quarter 1 Conferences! This is a time to hear all the AMAZING things your student contributes to our school, meet the teachers, and have any questions answered. Come see us at the Phoenix Grange between 8-12 or 1-4:30 on October 2
Our artists need your help bringing a favorite medium to art classes this term...gel pens! These pens are part of "Art for Wellbeing" class that merges creativity with self-care. Check out this Donors Choose project and share or contribute if you're able.
http://rb.gy/8ffc3
Thanks to Rogue Credit Union volunteers, one of our buildings got a facelift! We couldn't have done it without them.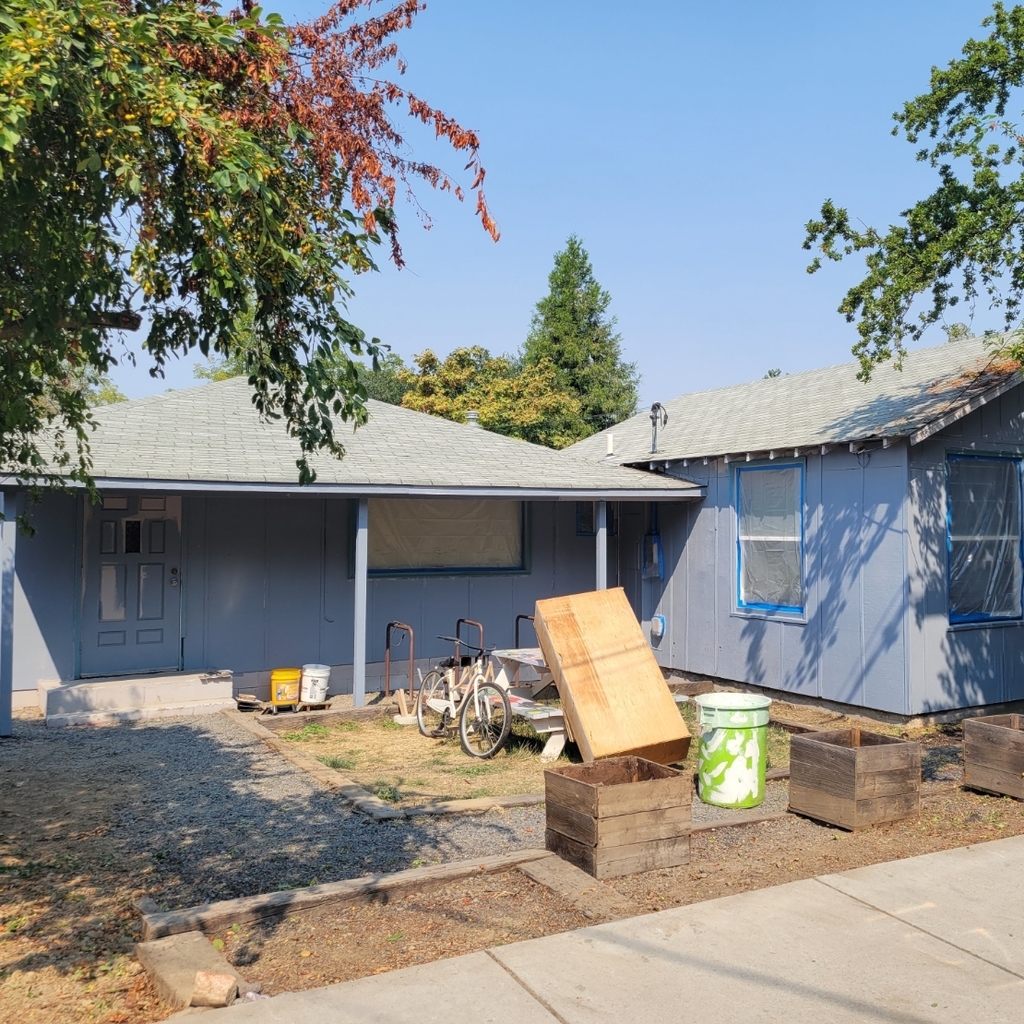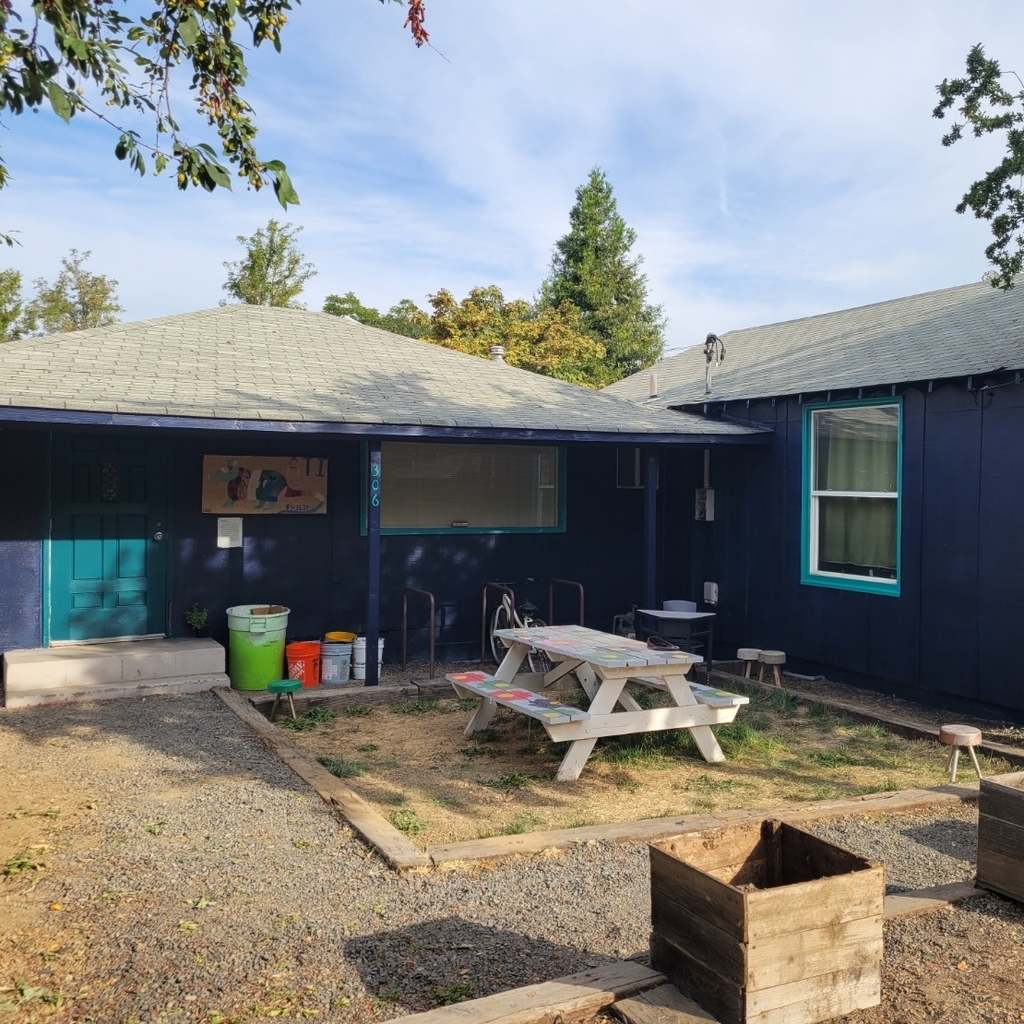 Looking for a job? Love animals? Apply at R&R Pet Resort in Phoenix.

If you plan to graduate this year please join Summer for lunch at the Grange either Thursday 9/14 or Friday 9/15 this week to learn about the new Capstone system replacing Senior Projects as a graduation requirement. although Seniors and early graduates need to attend, everyone is welcome as Armadillos can start to earn Capstone Points in any grade. Pizza will be provided, questions will be answered, resources will be shared. see y'all there! #armadillotech #charterschool #learningbydoing #armadillocapstone
Have you met Celina (she/her), our science instructor?! "Why do I teach? Because exploring the natural world with my students is the best! I love looking closer, getting curious, questioning, and making connections about the things we encounter, and this is something our young people do naturally. Our students are awesome and I'm lucky to get to work with them."
Have you met Rachel (she/her), Armadillo's new Executive Director? When asked why she went into education she said "to create connections with student's who don't feel like there is an academic future for them because I never felt like I had a future in academics or that my specific talents were valued in school. I want to celebrate every success and do it through saying 'yes' to the crazy ideas because those are the moments where learning is really happening". Stop by the temporary office and say 'hi' to our new Exec.